City Tour
Where: Chisinau, Moldova
Duration:2 hours
We invite you to a 2-hour panoramic tour around Chisinau the capital of Moldova, adventure travel an Eastern European country. Chisinau is one of the greenest cities in Europe.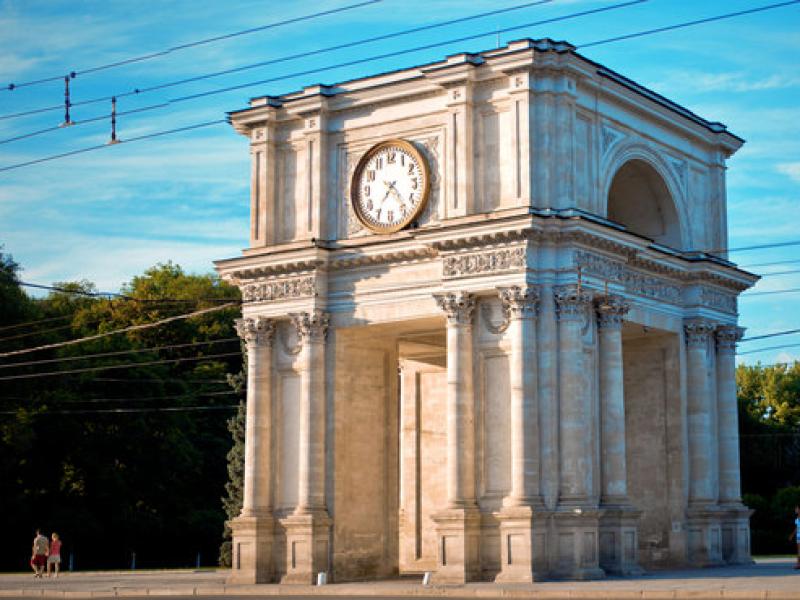 Photo Gallery
Overview
Chisinau is the capital of Moldova. Its whole territory is 120 square km, the population is about 800,000 people. The first reference to the city is from the year 1436. It has a rich and diverse history, and beautiful architecture of white stone earning it a nickname the "white stone flower".
Chisinau suffered through two world wars and the ruinous earthquake of 1940, but it is proud of being re-built by such famous Russian architects as A. Bernardazzi and A. Sciusev. During the tour you'll get acquainted with Moldovan history, culture, architecture, political, commercial and social life.On the tour you will visit, all the sectors of the city, the Glory Memorial "Eternity", old buildings of 19th century designed by A. Bernardazzi: the Water Tower, City Hall, Post Office, and St. Teodora church, etc., the Cathedral and Arch of Triumph, the City Gate, Central Park, and the Classics' Alley.
Walking tour: 50 euro
Car tour: 90 euro
Carriage tour: 170 euro