Chateau Vartely Wine Tour
Where:Orhei, Moldova
Duration:1 - 2 hours
Chateau Vartely is the producer of premium class wine made from the best European grape varieties, grown in the southern and central regions of the country. By the standards of the winemakers of old and new world, Château Vartely is a company that combines the latest technology in the cultivation of grapes and grape processing with a passion for producing high-quality wine.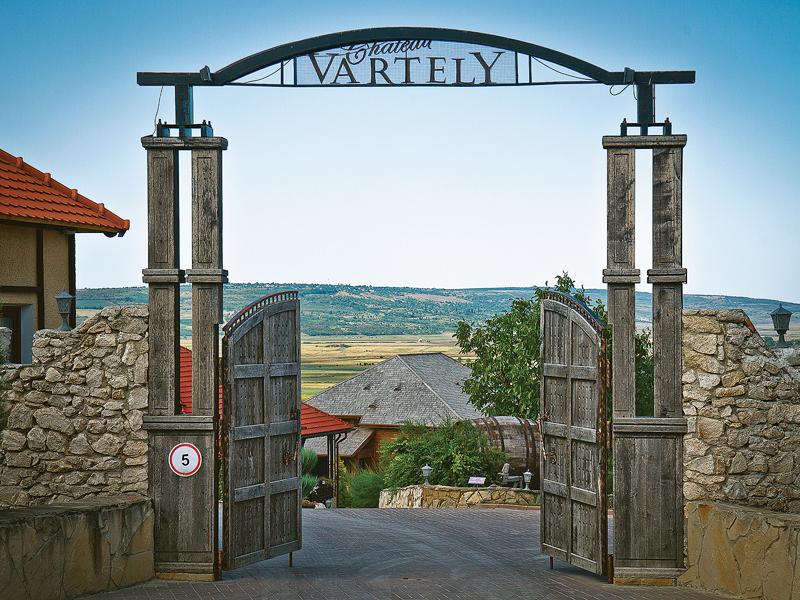 Photo Gallery
Overview
The Chateau Vartely Company was established in 2004, and represent in Moldova a range of rare collection wines from all over the world. It is situated 45 km from Chisinau, on Orhei City. This city is famous with its museum complex Old Orhei, where there has been preserved remains of old settlements, belonging to different civilizations. Vartely is an old name of the oldest towns in Moldova- Orhei. It originated from the Hungarian word "Var". Vartely - "town", "castle", the root of the word was brought to Moldova by the Valahians that came here from the Western Carpathians.It is situated in a rocky cove, r. Raut., measuring up to,150-200 m. depth. Visitors may feel the sense of the spirit of the first human settlements lived here centuries ago. There was a Geto-Dacian castle on the roky top in V - III B.C., ancestors of the present autochthonous population of Republic of Moldova. On the other side of the river the ruins of the "New Town" the Golden Horde can be seen. It was built by the name of Sheih al Jedid, (XIII-XIV), witch is recognized by the scientists as one of the capitals of the Tatar horde, in the period of their expansion to Europe. After the redemption of this place by the Moldovan soldiers, there was build a powerful stone fortress- Orhei (XV.), the base of witch has remained until today. Since the middle ages, here stands an orthodox monastery "The Repose of The Mother of God" (some sources attribute it to the XII.). Today the monastery is opened for visitors any season, but it is suggested to visit it during the Christian holidays.
The Program: Monday to Sunday from 11.00 till 21.00
The tours are organized in Romanian, Russian and English languages.
The Packages:
№ d/o

Pack

Price / person

group of 2-4 pers

group from 5 pers

WINERY TOUR AND WINE TASTINGS

1

SOMMELIER
Winery Tour+Tasting 10 exclusive wines Vartely

1000 MDL

850 MDL

2

PUR ARISTOCRATIC
Winery Tour + Tasting BRUT, 2 TARABOSTE+2 wines Vartely

650 MDL

500 MDL

3

FROZEN
Winery Tour + Tasting 4 wines Vartely +1 Natural sweet

480 MDL

350 MDL

4

SPECTRUM
Winery Tour + Tasting 6 wines Vartely

400 MDL

250 MDL

5

EXPRESS
Winery Tour + Tasting 2 wines Vartely

175 MDL

120 MDL

6

EXCURSION / WINERY TOUR
No wine testing included
Group 1-3 pers - 150 MDL/group
Group 4-6 pers - 250 MDL/group
Group 7-12 pers - 350 MDL/group
Group 13-30 pers - 550 MDL/group

7

Lunch/Dinner

may vary,
for more details, please contact a manager

8

GIFT SET
1 bottle of wine Chateau Vartely* 0,75 L

130 MDL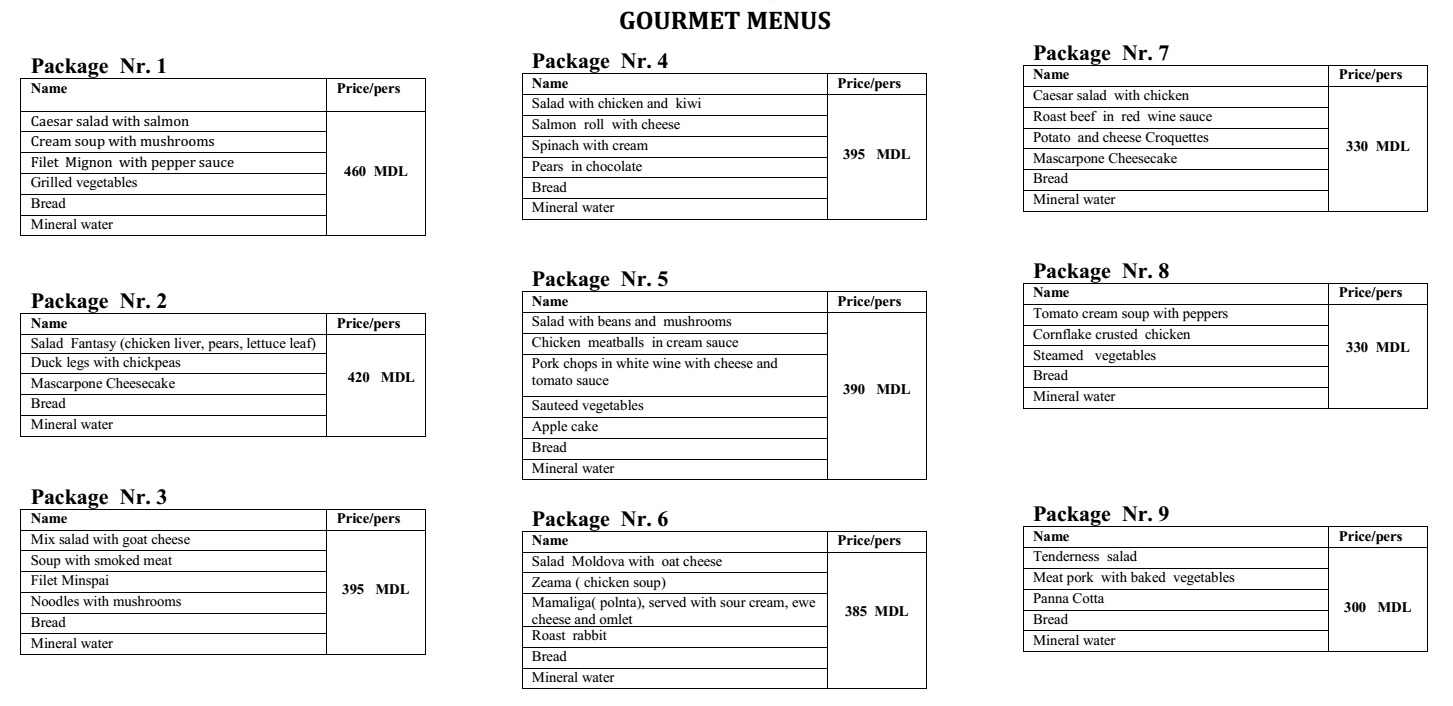 Exchange rate MDL to Euro you may find here