Asconi Winery Tour
Where:Puhoi, Moldova
Duration:1,5 hour
Asconi Winery opens its doors to tourists offering a unique opportunity to see the vineyards, the entireprocess of obtaining the wine, a wine tasting and traditional lunch of regional specialties. Asconi has planted 506 hectares (1250 acres) of vineyards of various varietals. Among them varietals such as Cabernet-Sauvignon, Merlot, Chardonnay, Sauvignon Blanc, and Muscat Ottonel can be found near Geamana village, in the Codru Region. The picturesque vines are situated about 40 km to the south of Chisinau and 10 km from the winery.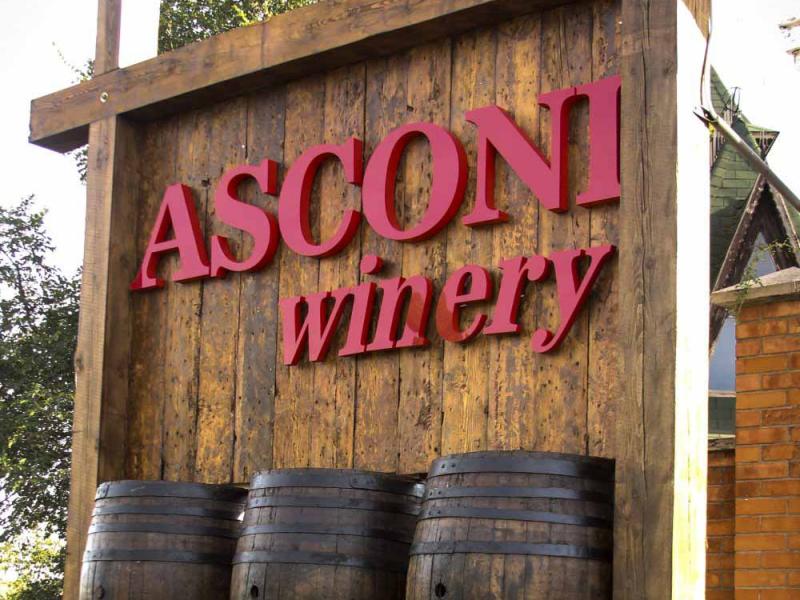 Photo Gallery
Overview
Asconi was founded in 1994. The winery has been built based on of modern winemaking techniques, while the company winemakers uses the most advanced manufacturing facilities. Asconi today owns approximately 600 hectares of vineyards, located at a distance of 8-10 km from the winery. European varieties are grown, but special attention is given to local varieties such as Rara Neagra, Feteasca Regala, Saperavi (Georgia), etc. One of the features of the Asconi Winery is that they gather grapes mechanically at nighttime. Asconi wines are not sold in Moldova, they are exported to the EU countries, Chile, Brazil, Australia, the USA, Israel, Africa, etc. The only place where you can buy these wines is a shop at the winery.
Recently, we have also added more variety to our types of grapes which include Malbec, Saperavi, Muscat Rose, Glera and others. These grapes will be used to make wines in small batches or for big blends to add complexity.The harvest season usually starts in mind august with white grapes of Sauvignon, Chardonnay and Muscat. Later on we move to Merlot and Cabernet Sauvignon. The grapes harvested in two ways: handpicking and machine harvesting. The handpicked grapes are used primarily for top tier dry wines.
In 2014, the winery opened its doors to visitors. The tourist complex offers two restaurant halls, a spacious terrace overlooking the inner courtyard of the winery. Here you can enjoy exclusive dishes of national cuisine, cooked in the oven according to original recipes. Tours are accompanied in person by one of the company winemakers or managers.
For success and the outstanding results in the wine industry Asconi, has been awarded the National Grand Prix in 2015.
The Program: Monday to Sunday from 11.00 till 17.00
The tours are organized in Romanian, Russian and English languages.
The Packages:
| | | |
| --- | --- | --- |
| Name | Group (persons) | Price per person, lei |
| Tour and tasting of 3 wines | 2 – 30 | 150 |
| Tour and tasting of 5 wines | 2 – 30 | 200 |
| Tour and tasting of 6 wines | 4 – 30 | 300 |
| Tour and tasting of 5 dessert wines | 4 – 30 | 350 |
The tour and tasting take about 1 hour 30 minutes.
Snacks offered during tasting : walnuts, crackers and mineral water.
Exchange rate Lei to Euro you may find here